CNC machined parts with 40 years of experience
Ferromek manufactures CNC-machined parts in a variety of metals and most plastic qualities, using modern and versatile machines, with efficient work processes. Customers especially appreciate our ability to provide complete solutions, which include everything from machining to welding, and assembly to surface treatment.
Our services in CNC machining include sawing, turning, milling and keyseating with various materials. The parts manufactured form everything from prototypes to medium-sized series, and always based on customers' requirements and specifications. Our production is quality certified and follows the standards of ISO 9001 and ISO 14001.
The machine park is modern and consists of versatile machines of varying sizes for cost-effective manufacturing of the parts. Our company has a lot of know-how and long experience, which guarantees high product quality.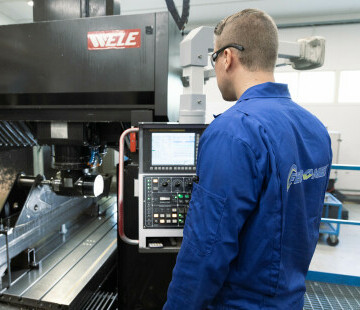 Good quality is our trademark
We are known for our good quality, and it is also one of the main reasons why customers return and appreciate our services. The adaptability and flexibility of our production means that we can manufacture everything from prototypes to medium-sized series, and ensures cost-effective solutions for the customer. We are proud of our good delivery assurance and quick service.
We also offer a versatile raw material warehouse and sawing services with quick delivery for those who only need materials. Read more about our material sales and sawing service.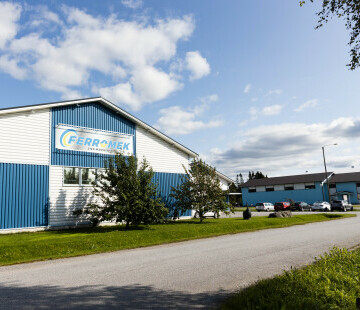 The environment is part of our daily work
We do our best to ensure that the business is as sustainable as possible from an environmental perspective. The waste that results from production is sorted according to various characteristics and resold for recycling and the production of new products. All machining chips are collected in specific receptacles to ensure that no harmful substances drain into soil and watercourses. A large part of the energy we consume comes from our own solar panel system.