Pre-assembled subsets save time and resources
The parts that we produce are generally assembled into a sub-assembly before they are mounted onto the end product, and this is something that we are happy to provide. Our knowledgeable and experienced staff assembles and packs complete subsets in our own assembly rooms, which also makes your production processes more efficient.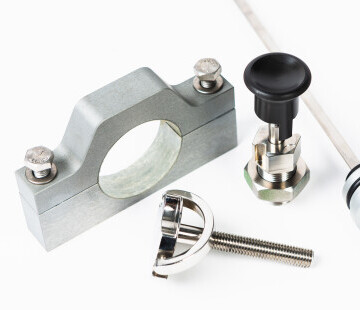 There are many advantages to leaving the assembly to us
After we have manufactured the parts, we can assemble them directly so that they can be used immediately in your production, which facilitates and speeds up final installation. We procure all of the necessary accessories, such as screws, bearings, gaskets, etc. We also take care of the deliveries which, in the long run, means savings of both time and money for you. In the event of urgent deliveries, we can drive the goods out with our own vehicles.
Thanks to our extensive knowledge and versatile range of services, we can offer complete cost-effective solutions, and our assembly service is appreciated by customers.
Please get in touch if you want to know more about our assembly service!